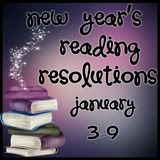 First off let me say a huge THANK YOU to everyone who entered and helped spread the word. And a bigger welcome to all the new followers!! Follower count jumped from 192 to 350 in a week with this giveaway and that is just insane. Seriously. Thank you for the support and I hope you all enjoy the content I offer. I'm sorry that I can't offer more than 1 prize here!
Now, the winner, chosen by Random.org is . . .
Jess Ring!
Congrats!!
Jess has already been emailed and has 48 hours to respond or another winner will be chosen. Thank you again to everyone who entered, for all those who didn't win, I hope I can bring you another chance to win something soon!