SPOILER WARNING
. Some minor spoilers for the previous books in the series.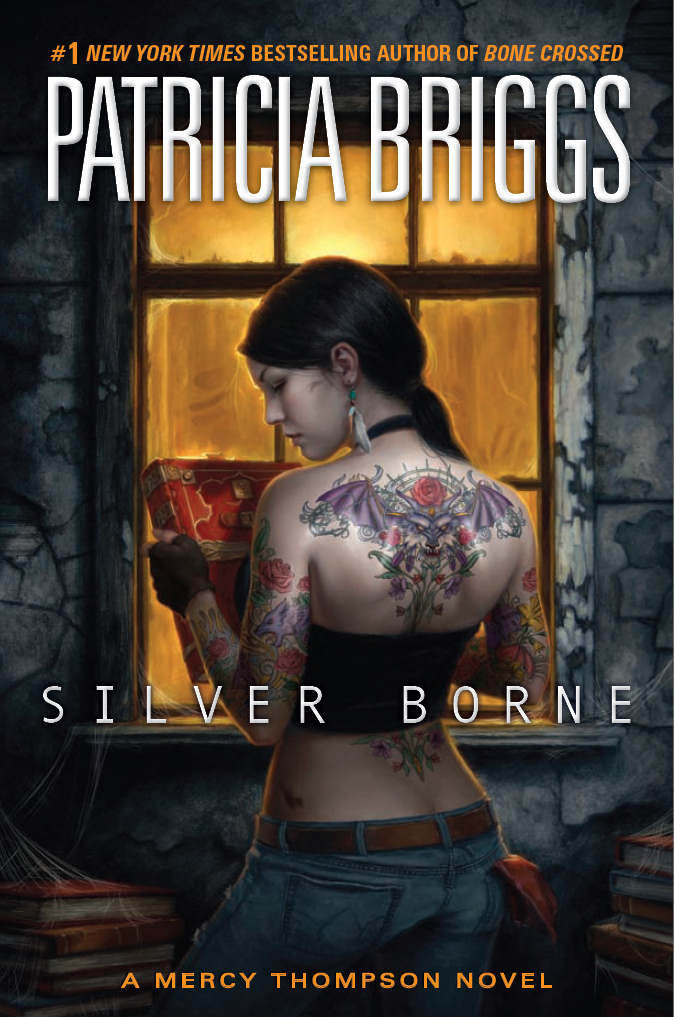 This is the 5th book in Mercy Thompson series by Patricia Briggs. Mechanic and coyote skinwalker Mercy Thompson is used to getting in trouble with bigger, badder supernaturals than herself. She lives next door to, and dates, local alpha werewolf Adam Hauptman, works with a Fae and is friends with a vampire. She knows how dangerous the Fae can be, she's met with two of their leaders before. But why she seems to being targeted by them now, she doesn't know.
If playing the Fae's deadly games wasn't enough, Samuel, Mercy's roommate and long time friend, is in trouble. He's an old wolf, living as a lone one in Adam's territory. Being close to Mercy was supposed to help him, but now the depression that's been plaguing him for months suddenly worsens. Mercy doesn't know how to help him, keep him safe from Adam, and deal with the Fae at the same time. But Mercy hasn't survived in a wolfs world without being stubborn and learning a thing or two about keeping herself alive.
I completely loved this book. The whole series is fantastic, but this book is quite possibly my favourite of the series so far. Mercy is still dealing with what happened to her at the end of Iron Kissed (book 3) and Adam is doing his best to help her with that. Their relationship has grown slowly, carefully and I love it. There is something very real about their relationship. I also really love Adam's teen aged daughter, Jesse. She's smart and sassy and we get to see more of her in this book, showing how much she's got in common with her dad. I love the easy friendship she and Mercy share and how Jesse deals with all the werewolves, being only human too.
We learn a fair bit more about pack bonds and mate bonds through this book, as well as pack structure. And more about how a werewolf is a man and a wolf, and how the two work together, or don't as the case may be. The wolf lore and Fae lore explored here is interesting, without becoming boring or a lecture at any point. There is some really good character development through the book, with Mercy, Adam and Samuel in particular, but others as well.
The plot is tight with some very good twists and turns. I found this almost impossible to put down. There is some good humor and it's nice to get to know more of Adam's pack, as well as dealing with some on going issues (Samuel in particular). Both main plots, Samuel and his problems, and the Fae after Mercy, are both carefully woven together, neither taking away from the other, both are well developed. Mercy's emotions come across clearly and you feel all the ups and downs with her, understanding why she feels and acts the way she does. Overall, a really excellent series and one you must read if you like urban fantasy. This book is almost certainly my favourite so far with a great story, some very good sweet and funny moments, but pulling no punches when it comes to the bad stuff. Easily one of my favourite books so far this year. Can't wait for the next book, only wish we didn't have to wait a year for it!
Rating: 9/10